In the past, work-arounds were created to indicate biological and adoptive parent relationships on Geni. Now that adoption is supported in the tree, you can edit these tree conflicts to reflect biological and parent relationships.
1. To edit an existing parent conflict, click on the tree conflict icon (
) to identify the adoptive and biological parents.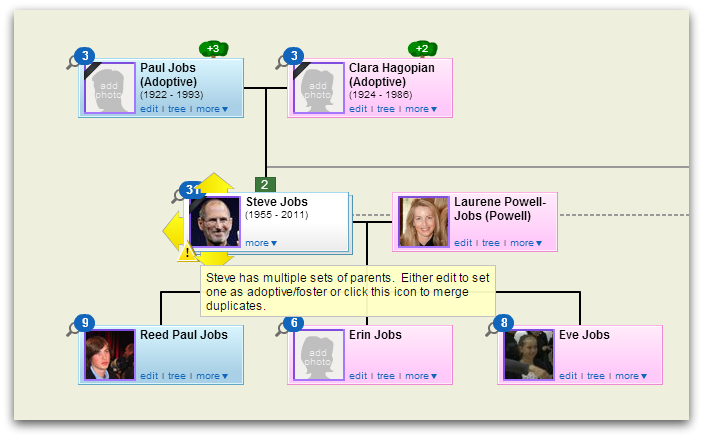 2. Once the parent relationships are set, you can click on the green box to choose which set of parents you prefer to see in the tree view. Note your selection will not affect what other users see.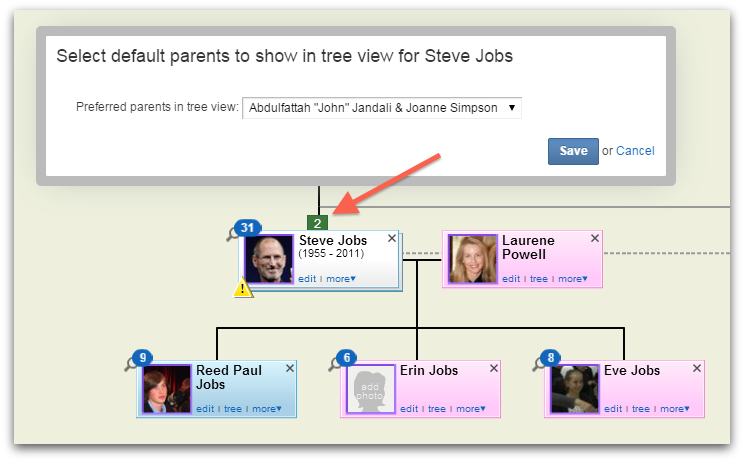 Here's an example of Steve Jobs' family tree with the view set to show his biological parents.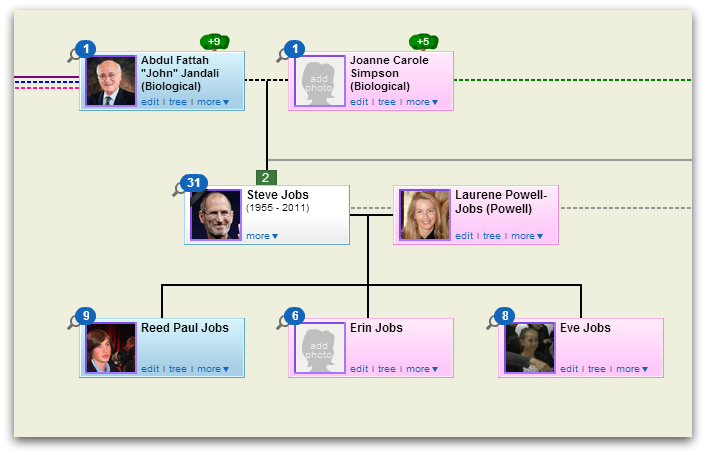 Relationships can also be edited from the profile page. Navigate to the child's profile and click "Edit Profile." On the Relationship tab, you can select the adoptive, foster or biological parent relationships.