If you have found a Smart Match and wish to contact the MyHeritage Site Manager, simply click "Contact" to the right of the site manager's name in the list of matches.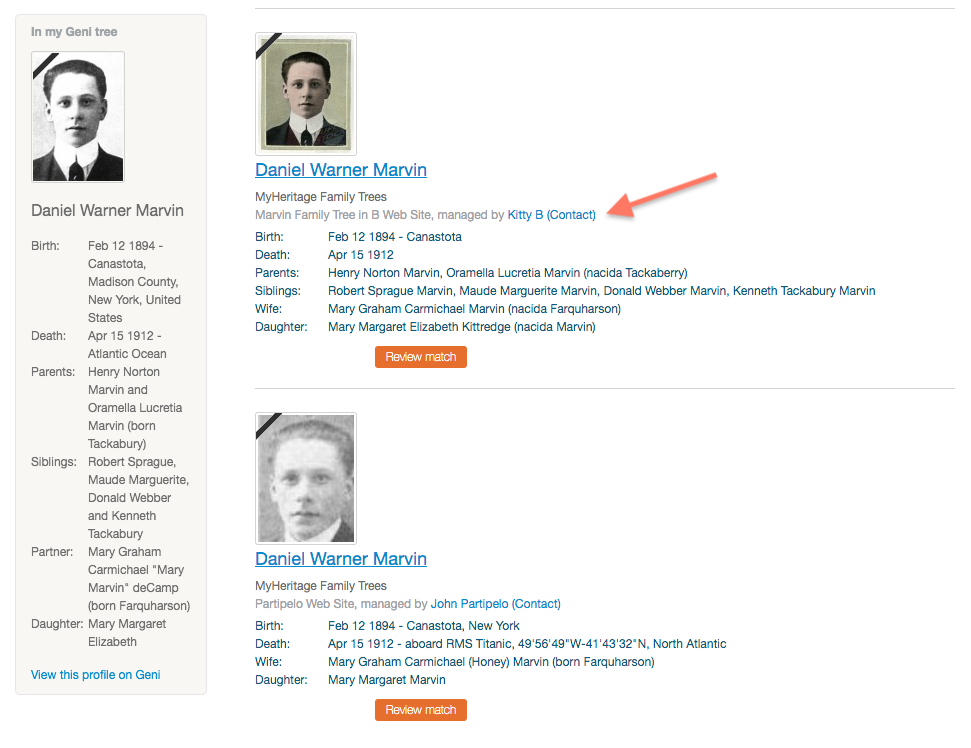 If you are reviewing a match, click "Contact" below the site manager's name.
You will be directed to a MyHeritage inbox to compose your message.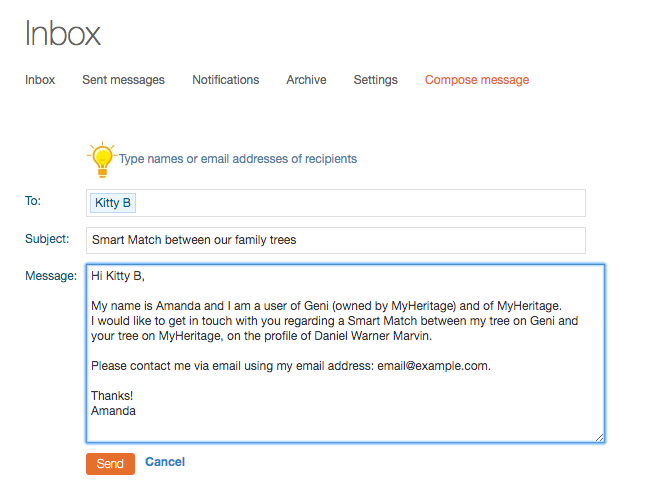 Note: A MyHeritage Data subscription is required to contact Site Managers.