Once you've linked your Family Tree DNA account to your Geni profile, you can find your DNA Matches list in two different areas - in your Notifications or from the DNA tab on your profile.
Notifications
1. Click on the Notifications icon located at the top right, then click on "DNA Matches".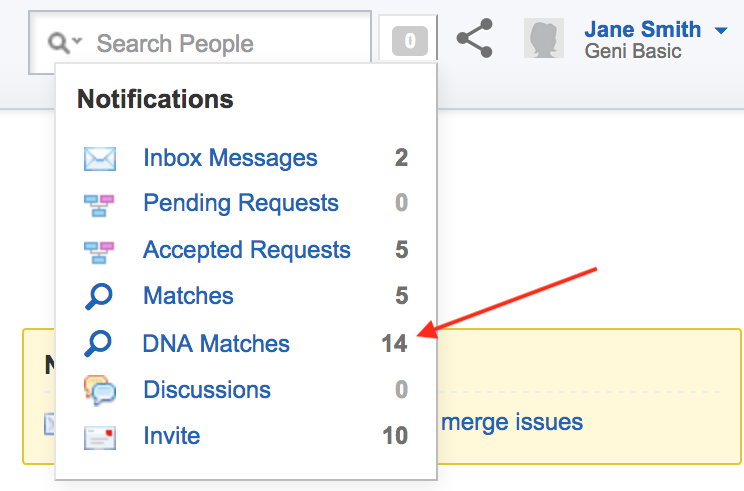 DNA Tab
1. On your profile page, click on the DNA tab. For each DNA test type, you can click on the link to view a list of matching profiles.