In addition to the standard data fields provided by Geni, users can define their own labels and values to display on a profile. These labels and values are displayed on the profile page in the main information section next to the profile photo. Because these are displayed prominently on the profile, we ask that our users be selective about what information is placed here.
Some recommended uses for these are:
De Villiers numbers (DVN)
Tribal / clan affiliation
Royal house affiliation
Please refer to the Geni wiki for recommendations for standardized labels.
To add a custom profile field, first open the edit page for the profile. At the bottom of the 'edit basics' section, click "Add more information."

In the "Label" field, enter the name of the field you would like to add.
Next, enter the value of the field in "Field Value."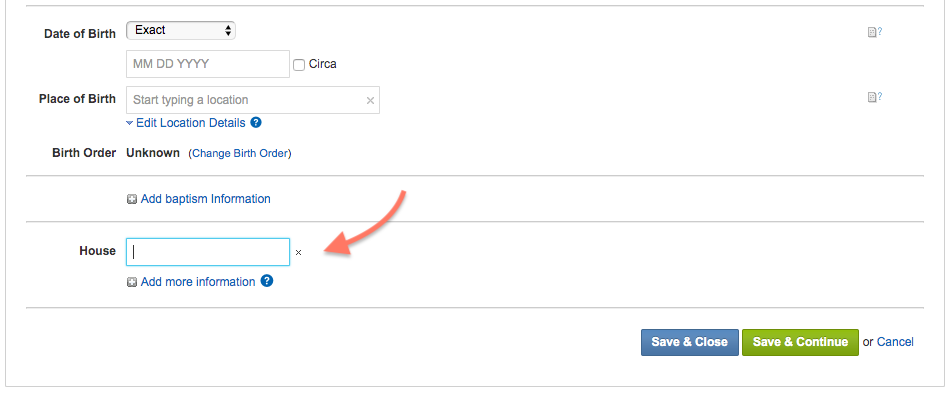 After saving your changes, you will now see the new field in the main information section of the profile page.