There are several ways to merge profiles:
Invite a relative with their email address
Here is what you will do:
Add them to your tree
Invite them using the same email address they used on their other tree
Here is what they will do:
Receive a request to join your tree (the same request will indicate that you are asking to merge their tree with yours)
They will accept the request
Then once the trees have been merged:
Everyone in the shared tree can assist with merging all duplicate profiles (removal of these duplicates will result is loss of lots of hard work)
Drag and drop profiles in the tree
To merge duplicates in the tree, click or tap on the node of the person you would like to move to reveal the side panel. In the panel, click or tap "More" and select "Move Profile".
This will add the node to the tray titled "Map These People". Navigate to the correct position in the tree where the person should be.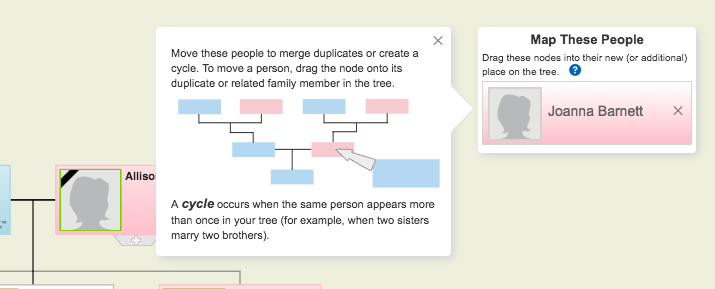 Then drag and drop the node on top of its related family member in the tree and select the appropriate relationship.
"Resolve Duplicates" in the Tree
To resolve duplicates for a profile's immediate family, click on the person's node in the tree to open the side panel. Click "More" and select "Resolve Duplicates."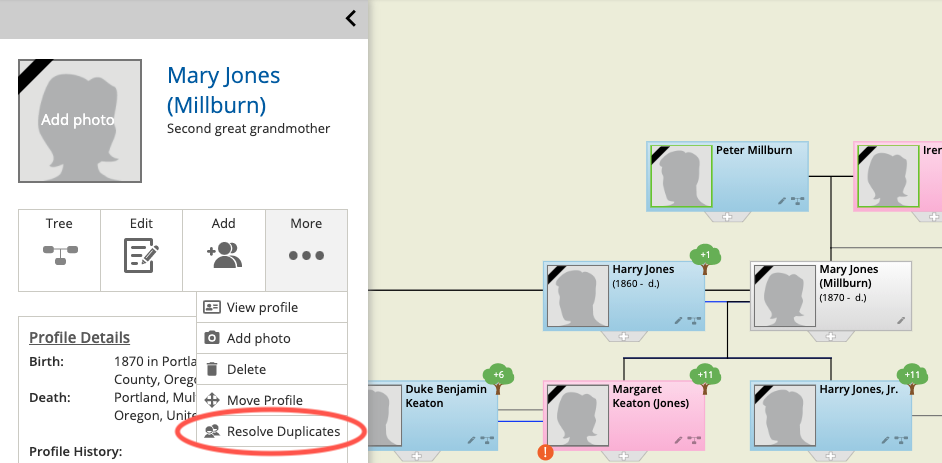 Next drag-and-drop the duplicates on top of each other.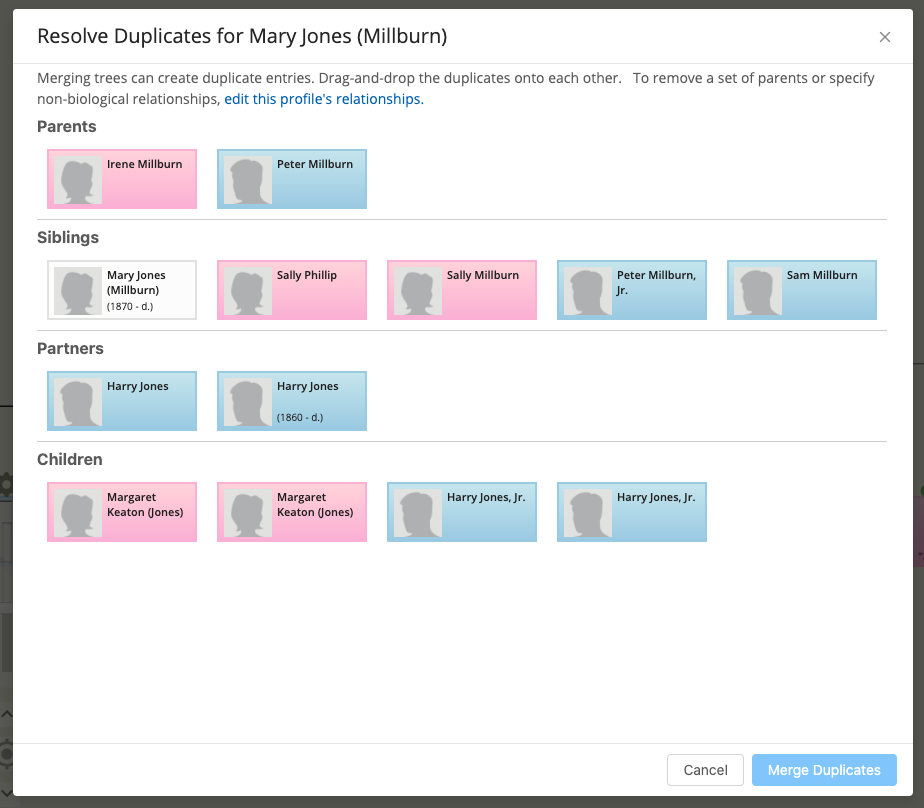 If you accidentally drop the wrong people on top of each other, simply click "unlink" to unstack the profiles.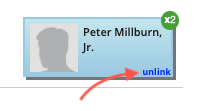 Once you are done stacking the duplicates together, click the "Merge Duplicates" button. You will then be taken to the merge comparison page to complete the merges.
"Merge This Profile"
You may also manually merge duplicate profiles within your tree and also any duplicate public profile outside of your tree by using the "Merge This Profile" feature under the "Actions" tab. (Tip: View the other profile first to ensure that it appears on your list of recently viewed profiles.)
Go to the profile you want to merge.
Click on the "Actions" button.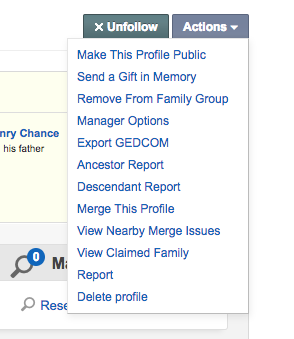 Click on "Merge This Profile".
Search for the duplicate by typing in the person's name and click "Compare Profiles."

Compare the profiles if they are the same person, click on "Yes, request to merge". If they are not the same person, click on "No, they're different" or "I'll decide later".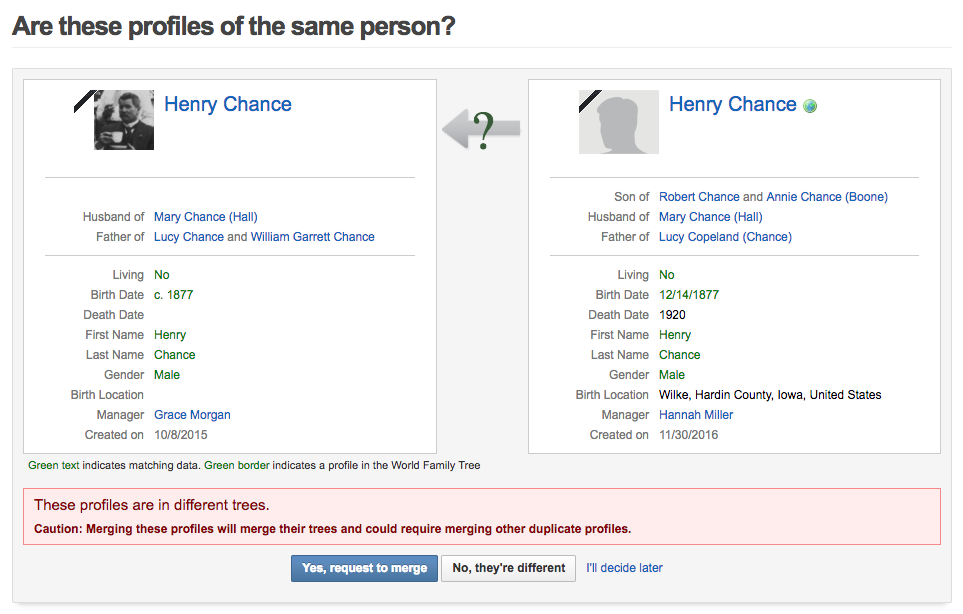 Tree Matches
You may also merge profiles through tree matches (Pro feature). Tree matches are possible matching profiles found on other tree branches on Geni. You may also view your list of tree matches in your Merge Center. Tree matches are a Pro feature. You can read more about working with tree matches in our FAQ - How to: Use Tree Matches
For more information regarding Merging, please visit the following project.
Note: Merging is a free feature on Geni, however the automated discovery of Tree Matches is a Pro feature.
Updated: February 2, 2021