If your interested in trying out Geni Pro , you can sign-up for a 14-day free trial. To sign up, click on your name at the top right corner of the page and click "Try Geni Pro for Free."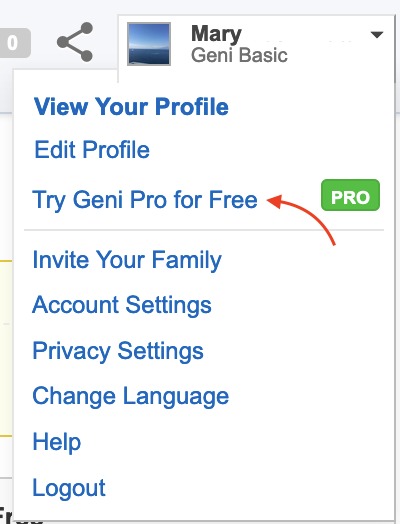 Now you can either enter your credit card information or PayPal information. Don't worry, though. You won't be charged during the 14-day trial.


If you don't want to keep the Pro service, you can cancel your Pro account at any time within the 14-day trial. If you ever have a problem with billing, contact our customer support team, and they'll make sure everything gets smoothed out.
Note: Limit one free trial per user as stated in the Terms of Use.