Before you begin, please make sure you have installed an authenticator app, such as Google Authenticator, on your phone or as a browser extension.
You may turn on Two-Factor Authentication on your Email & Password settings page. To access your Email & Password settings, click on your name at the top right corner of the page and select "Account Settings."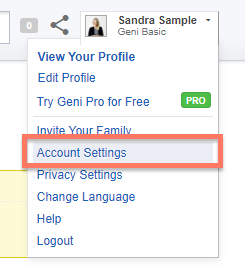 Under "My Account" at the right, click on "Email & Password."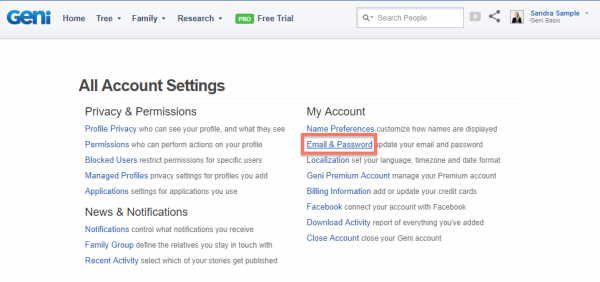 At the bottom of the the Email & Password page, click "Enable Google Authenticator."
Next, the page will display a QR code. Scan the QR code in your Authenticator app using your mobile device or browser extension.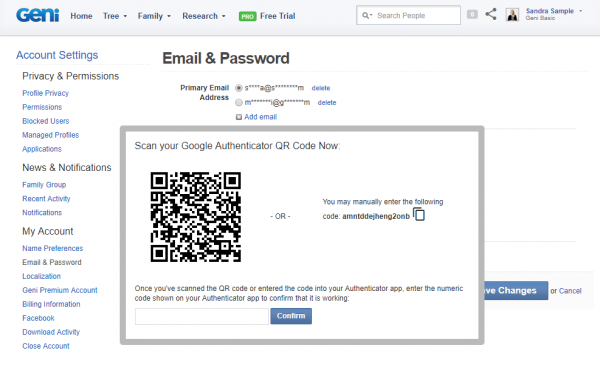 Or you can copy the manual code and paste it as a "manual entry" in the Authenticator app. Easily copy-and-paste the code by clicking on the copy-to-clipboard icon.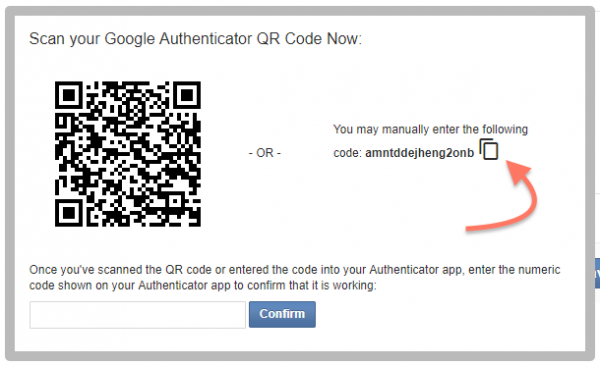 Once you have scanned the QR code or manually entered the code into your Authenticator app, a 6-digit numeric code will be displayed in the app. Enter the code in the confirmation field and click the "Confirm" button to verify that it is working.
Once it is confirmed, you're all set! A message will appear on the page to confirm your account is secured with two-factor authentication.
And a shield is displayed below your name in the header.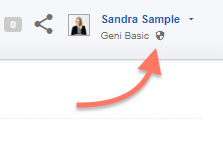 The next time you log into your Geni account after setting up two-factor authentication, you will be asked to enter the security code generated by your authenticator app. After entering your email address, a new field labeled "Security Code" will appear. Copy the code from your Authenticator app into the Security Code field.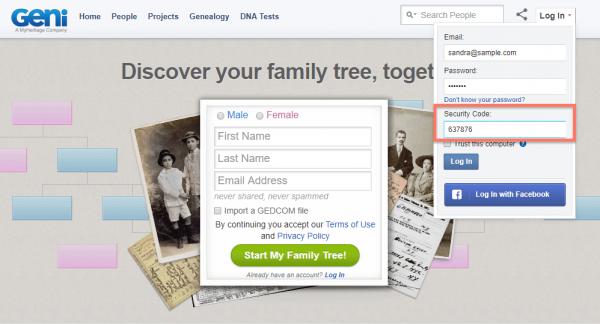 If you are using a computer, tablet, or phone that you trust, you may check the box "Trust this computer" to bypass the security code for future logins on that computer or device for a limited period of time. Note you should not check this box if you are using shared public computers or mobile devices.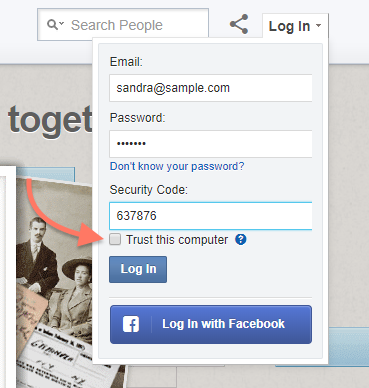 You may disable two-factor authentication on your account at any time in your Email & Password settings. Simply click the link "Disable Google Authenticator" at the bottom of the page. Note you will be required to confirm your password to disable it.
Detailed authenticator instructions can be found here.