To merge duplicates in the tree, click or tap on the node of the person you would like to move to reveal the side panel. In the panel, click or tap "More" and select "Move Profile".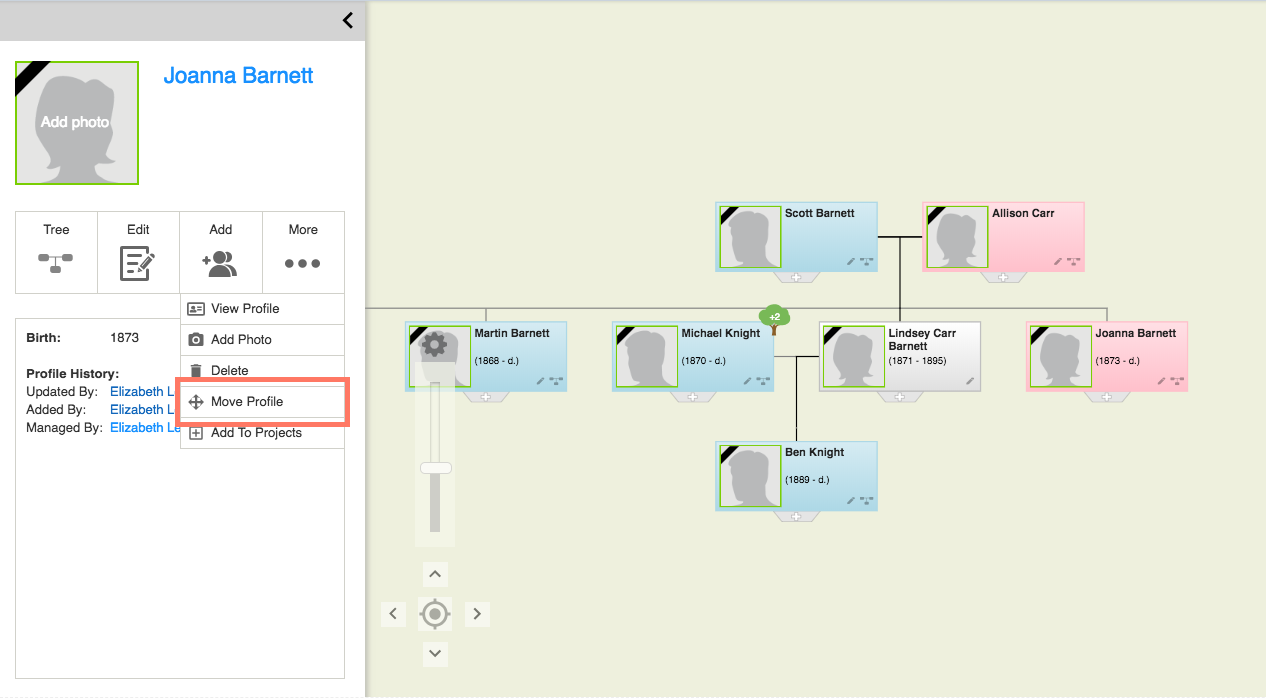 This will add the node to the tray titled "Map These People". Navigate to the correct position in the tree where the person should be.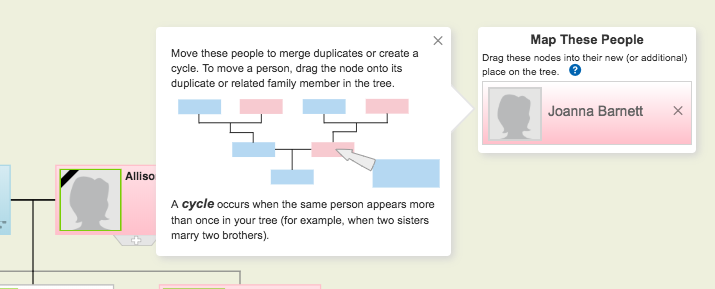 Then drag and drop the node on top of its duplicate in the tree and select "This person is the same."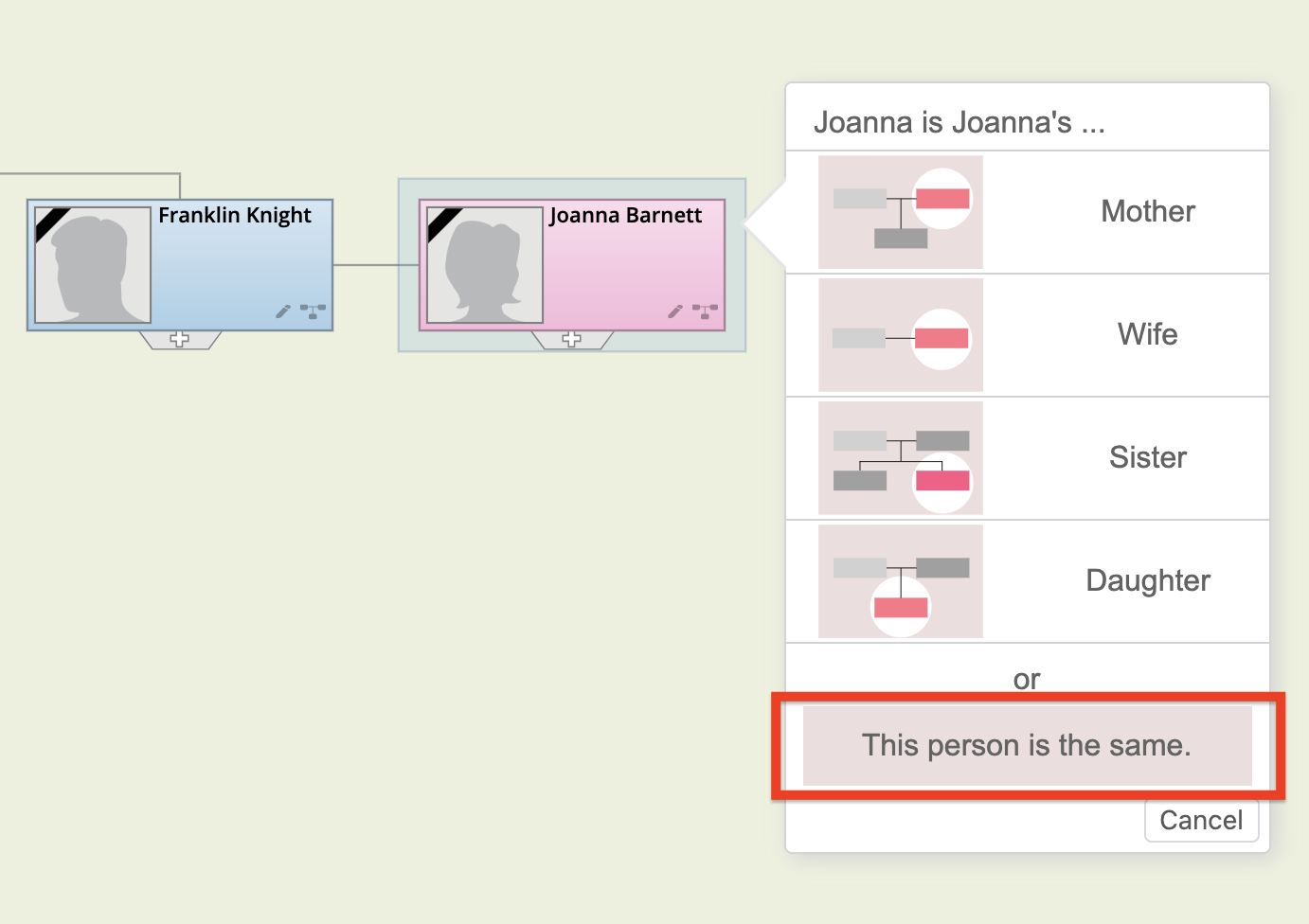 You will then be taken to the merge comparison page where you can complete the merge.